Been swamped with work but I swear I'll get around to adding more random thoughts to this blog. For now, I'll share some gig updates.
So after dipping my toes into the open mic scene again, I've secured myself another 2 slots in the coming days. One is later today (Sunday, if you're reading it now) at Monster and Beer and the second one being another slot at the Twenty Eight Bar Open Mic the day after.
First up, Monster and Beer. They're back with a second round of their open mic (not sure how often they do it, but this is 2.0). I've gone there a few times only to drink and had no idea they had gigs there until recently, so that's exciting. Plus it's a weekend, so more people can attend (yay).
It'll be a brand new crowd since the lineup is everyone I don't recognize. Hopefully, they vibe with acoustic emo tunes. The show starts at 4PM, and my slot is at 6PM, but stick around for some tasty craft beers and enjoy all the acts. There's also food on site and plenty of restaurants nearby.
Google Maps | Instagram | 28 May 2023 | 4 PM
---
The next gig will be on a Monday night, my third appearance at Twenty Eight Bar, Bangsar. Was asked to take up a slot since they didn't have enough sign ups, so if you're interested in performing, sign up for a slot! Hit them up on Instagram. The gig starts at 8 PM and my set will be at 9.30 PM.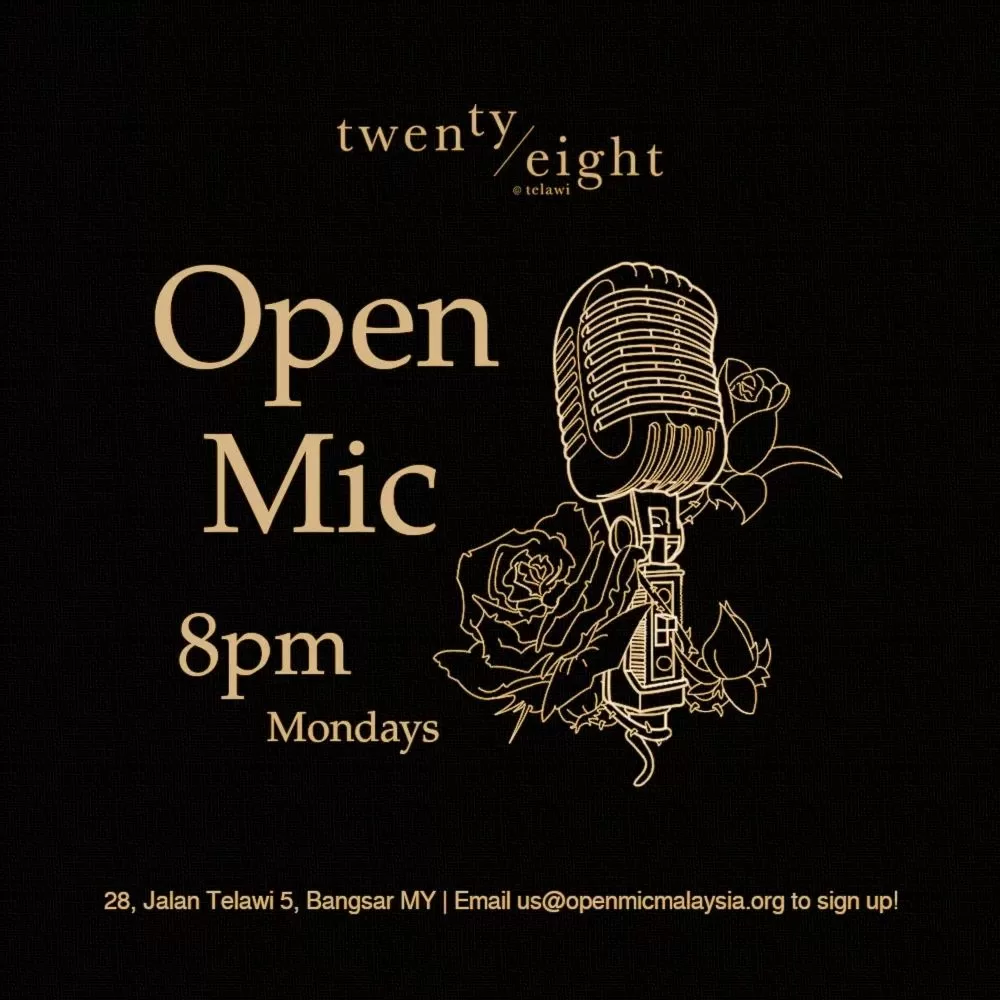 Google Maps | Instagram | 29 May | 8 PM
Looking forward to playing these shows, as usual, come hang if you've got nothing going on. I'll try to make it worth your while.